Burglar Alarm & Security Specialists
Burglar Alarms


Copyright © 2018 A.P.P. Burglar Alarms

Halifax & Huddersfield
Bradford & Leeds
01274 815241

Shipley - Keighley – Halifax – Brighouse – Idle – Eccleshill - Queensbury -
Calverley – Wrose – Gomersal – Clayton – Thornton – Wibsey – Northowram
- Baildon – Bingley – Wilsden – Guiseley – Menston – Cleckheaton -
Huddersfield – Birkenshaw – Wyke - Elland - Bradford - Leeds - Mirfield
West Yorkshire
Visonic Powermax Wireless Alarm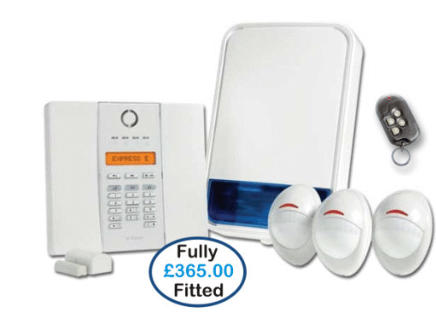 Visonic Powermax Offers
Proven Reliability & Security
Professional system not to be confused with DIY
systems like Yale or Response wireless alarms
Genuine Reduction, Was £395.00 Now £365.00.
No Mess - No Fuss
Earlier wireless alarms were found to be unreliable and
prone to problems, in fact there was a time when we
would not install a wireless alarm. However some 20
years on from the first systems and the latest wireless
alarms from Visonic are just as reliable as wired alarms.
The system uses the latset 868MHz wireless frequency
which is allocated for wireless alarms and security
systems, this eliminates interference from other
wireless networks and devices.
This wireless alarm monitors all the devices on the
system, each device has its own zone allocation and
zone description so any problems like a low battery
for example are reported to the control panel which
has an easy to read LCD display informing the user of
what the problem is, which device it is and the time
and day it occurred making it easy to rectify.
One of the most comprehensive and easy to use
wireless alarm systems on the market the panel
can be turned on or off using a remote key fob
or a 4 digit user code.
Includes,
1 – 28 Zone LCD, keypad operated Control Panel
3 – Passive Infra Red Detectors
1 – key fob with Panic button, full set, part set & unset.
1 – MCS 730 / 740 Wireless bell box.
1 – Built in dialler option
(connection optional extra)
1 – Door contact.
12 Months Parts & Labour Guarantee.
Panel dimensions H 178mm x W 193mm x D 50mm
Key Features,
Professionally graded system.
28 wireless zones.
Fully supervised system.
Built in dialler option, which will dial up to 4 phone
numbers including mobiles (these could be friends or
family), when the system is triggered.
250 event log with date and time stamp.
LCD English text display.
Latest 868 MHz wireless technology.
Advanced jamming detection in compliance with the
highest industry standards.
Up to 3 year battery life.
GSM text messaging optional extra.( PAYG sim card
required )
Sends text messages to mobile phones when the
system is activated including zone description ie
front door alarmed. The user can also switch the
control panel on or off by sending the alarm panel
a text message. Easy to use as all the programming
is done by the burglar alarm engineer.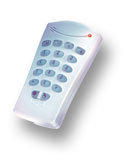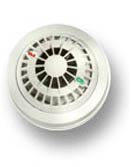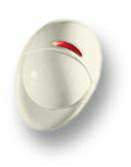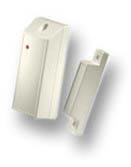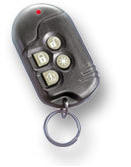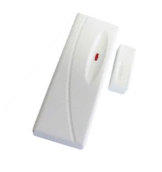 Wireless alarms professionally installed for your home
Bradford, Halifax, Huddersfield & Leeds West Yorkshire.
If you are looking to have a wireless alarm installed in
Bradford, Halifax, Huddersfield or leeds, then let us
introduce you to the latest wireless alarm from Visonic.